March 22, 2023 Midweek News
Happy spring, church!
The first day of spring arrived on Monday, and the snow in my neck of the woods is taking notice and retreating pretty fast!
As I was reflecting on our theme of shoes from last Sunday – and what it means to be on holy ground with holy neighbors – I stumbled onto the fact that this month is the 58th anniversary of the 54 mile social justice march from Selma to Montgomery, Alabama. The march began on March 7, 1965 with hundreds of people planning to walk to the capital city and demand the constitutional right for African Americans to vote. But on that date, fatefully known as Bloody Sunday, marchers were attacked and beaten by state troopers.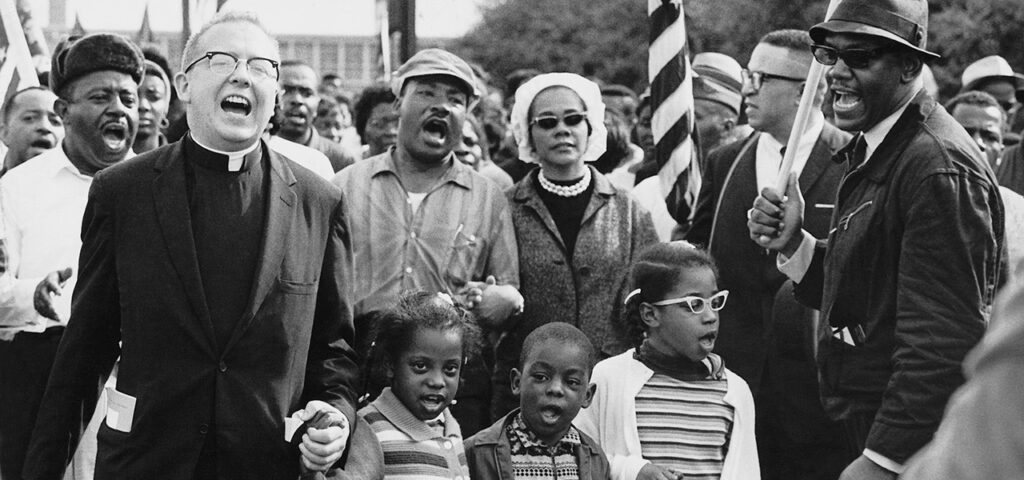 Martin Luther King, Jr returned two days later with 2500 people and attempted to cross the Edmund Pettus Bridge, but instead chose to obey a court order preventing the march.
Finally on March 21, President Johnson provided federal troops to protect the marchers, and approximately 25,000 people completed the march to the capital on March 25. They delivered their demands and petition to Gov. George Wallace. Later that year, congress passed the Voting Rights Act.
Can you imagine that walk? All those shoes moving in one direction – the direction of justice, compassion, and freedom for all. Do your shoes ever take you in that direction? Where can we travel together for justice in our community?
On Sunday, our Mission Team is hosting a Q&A discussion group about the movie "Till" with other members of our Mountain Sky Conf on zoom at 7pm. The film captures the story and aftermath of the murder of Emmett Till in 1955 in Mississippi. I encourage you to watch the film even if you can't make it to the discussion group.
Many of us will meet in the fellowship hall in person and join others via zoom across our region. If you'd rather join the zoom group at home, register here: https://mtnskyumcorg.zoom.us/meeting/register/tZUvfuurrTwiGtT0NbsAnrznNwaoXsxUtKkH
Blessings on you and your bare feet this week!
Blessings,
Pastor Jared